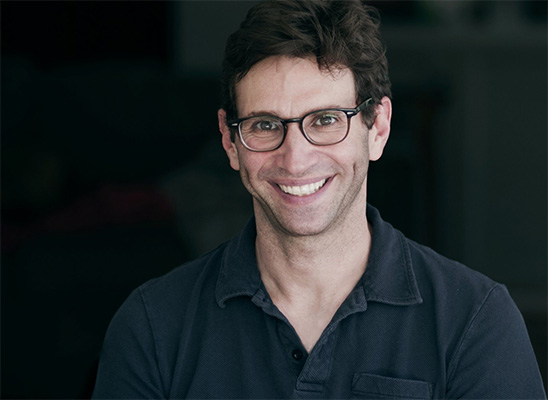 There's a cool scene in the movie "Gattaca" I think about a lot.  Ethan Hawke has a heart problem, so they won't let him have his dream job of being an astronaut (this all takes place in the future).  Twice in the movie he competes against his genetically superior brother, Loren Dean, by swimming out as far as they can into the ocean before turning back.  Even though Hawke is weaker and unhealthy, both times he wins.  He swims out further and further and finally Loren Dean, out of breath, stops and swims back.  

After the second time, they're both back on the beach panting, completely beat.  And Dean, who knows he is much stronger than Hawke, asks him "How do you do it?  How did you beat me?"  And Hawke says, "I just don't save anything for the way back."
This is my approach to every film project I am lucky enough to be involved with.  I love doing this.  I find it extremely challenging and rewarding and I invest myself fully in these projects, big and small.  I don't save anything for the way back. 
My directorial debut was the short comedy "Goldfish." Goldfish won the Grand Jury Award and the Audience Award at Gen Art, the Audience Award at The Austin Film Festival, Best Comedy Short in the Savannah Film Festival, and many others. It was an official selection of the Tribeca Film Fetival, Gen Art, Palm Springs Film Festival, Santa Barbara Film Festival, and over 100 more.  It has since received distribution from Shorts International.
Previously, I wrote the feature comedy "Scorched," starring Woody Harrelson, John Cleese, Alicia Silverstone, and Rachael Leigh Cook.  I have also written several studio projects and was listed in Variety Magazine as a "Top Ten Screenwriter to Watch." I have written scripts for Fox 2000, Paramount, Chris and Paul Weitz (Directors of American Pie, About A boy), and most recently did vfx design work for David Fincher (Girl with the Dragon Tattoo).  My script Juggernaut (which I am attached to direct), has been optioned several times (including by director Doug Liman of 'Borne Identity' and 'Mr. and Mrs. Smith'). 
The music video I directed for Patrick Stump's "Spotlight" was reviewed by MTV as "The best video Patrick [Stump, of band "Fall Out Boy"] has ever been associated with" and appeared as #18 on Fuse TV's Top 20.  The "Downy Fabric Softener" web commercial was a People's Choice Award Nominee and appeared (in shorter form) on TV during the awards.  I am deeply grateful for all the enthusiastic comments, reviews, and support received for the projects I have written, produced, and directed.